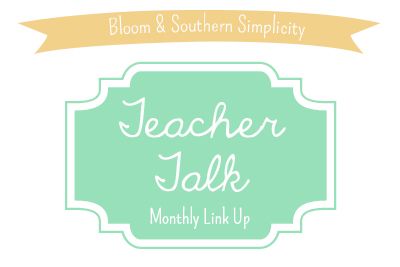 I'm loving this link-up- hosted by
Southern Simplicity
and
Bloom
! Today's is about sharing teacher outfits. This is going to be a little difficult for me because I'm not teaching yet and I'm at school- so most of my "teacher" clothes are back home.
Since I have that Early Childhood major tacked onto the El Ed degree I'm hoping to teach Kindergarten or First grade. Which means- there will be lots of moving around, sitting and standing, so my motto for dressing is it's got to be practical and COMFY! So, you will not see this girl wearing heels to teach. No way.
Also, because I haven't
officially
started teaching yet, I don't have all the staples I would need but I have started stocking up on cardigans and basic tees. In the fall and winter I wear colored cords a lot- which I love! I have Loft to thank for all of those purchases.
My style would be simple, comfortable, and modest. I will be teaching young kids- gotta cover the 3 B's (That's what my professors remind us each time we observe).
Here's a go-to outfit for me (with the availability of what I have down here at school) that I would wear to teach! (I obviously wouldn't be allowed to wear jeans, but
of course
I left all of my "teacher" pants back home).
Jeans: J Crew//Shirt: J Crew Factory//Cardigan: Gap//Shoes: Target
What else do you all suggest I stock up on for "teacher" clothes?
{Katie}